Carhartt Women's Jackets
Carhartt now offers true, authentic workwear for the female form while remaining consistent with the durability, comfort and fit associated with the Carhartt name.
Coats and jackets designed to give you the same functionality as Carhartt's men's styles, but with shorter sleeve lengths and a closer fit to the body.
Carhartt for Women. Hard Working. Great Fitting. Made Just for You.
2 items Page 1 of 1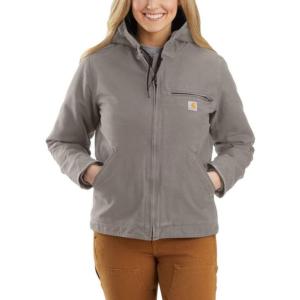 WJ141 Washed Duck Sherpa Lined Jacket
Save $50
Sale Price:
$69.99
BIG
&
TALL
sizes available.
Carhartt Arctic Quilt Lined Duck Hood
Save 17%
Our Price:
$24.99



BIG
&
TALL
sizes available.
2 items Page 1 of 1