Carhartt Women's Jeans and Pants
Carhartt Jeans and Dungarees with waistbands designed just for you - no more gapping in back while bending on the job. Our bottoms also have generous leg openings that will slip easily over work boots.
Carhartt for Women. Hard Working. Great Fitting. Made Just for You.
1 items Page 1 of 1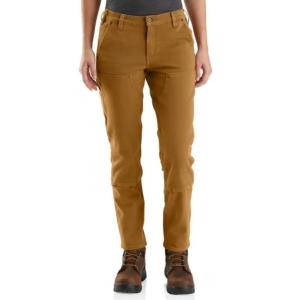 Rugged Flex® Relaxed Fit Twill Double-Front Pant
Save 50%
Sale Price:
$29.99

1 items Page 1 of 1