Carhartt Women's Tops
When seeking tough workwear that fits properly, many women find that fashion brands lack durability and men's workwear brands are uncomfortable.
Carhartt women's tops are shaped to give you a comfortable fit. You can forget about having to roll up sleeves that are too long or work in a smaller men's size that feels too tight or too short.
Carhartt for Women. Hard Working. Great Fitting. Made Just for You.
2 items Page 1 of 1
Relaxed Fit Midweight Long Sleeve V-Neck T-Shirt
Save 60%
Sale Price:
$9.99

BIG
&
TALL
sizes available.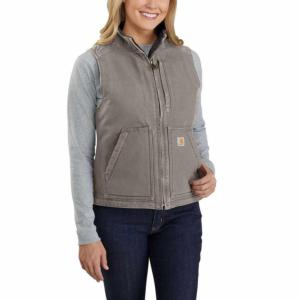 Relaxed Fit Mock Neck Sherpa Lined Vest
Save 44%
Sale Price:
$44.99

BIG
&
TALL
sizes available.
2 items Page 1 of 1