At Super Casuals, we believe that understanding what our customers want for products, services and information is an important part of building an interesting and useful online environment.� We've designed our site with this belief in mind, and we've created this privacy statement so that you have easy access to information about our privacy practices. �
Information we collect online

In a few areas of our site, we ask you to provide information by filling out and submitting an online form. These areas include:

Checkout, where we ask for name, address, email, credit card and other information needed to complete your order
Email Newsletter, where we ask for a name and email address
Volume order quote requests
Information we do not collect

When you visit our site, we do not collect your name, email address or any other personal information unless you provide it to us.

Cookies � what they are and how we use them

Our site uses "cookies," a small text file placed on your hard drive by your browser when you access a Web site. We use cookies to keep track of your shopping cart during your shopping session. We don't use cookies to store individually-identifiable information, or to track your actions over time or across Web sites. You can configure your browser to accept or decline cookies, or to alert you when cookies are in use. You don't have to accept cookies from us, but if you choose not to, some of the functions on our site may not be available to you. Once your transaction is completed and confirmed, you may delete any supercasuals.com cookies from your hard drive.

How we use email

We do not sell or share email addresses with other companies.

After you place an order on our site, you will receive an email confirmation. You will also receive shipment information and a tracking number after your package has shipped.

There is a newsletter opt-in option in the checkout, and you will receive our newsletter only if you 've checked the box to receive it. We send our newsletter to subscribers to notify you of sales and products we think might be of interest. Unsubscribe instructions are included in each edition of the newsletter.

We do use email as a means of receiving feedback from our customers, and we encourage you to email us with your questions or comments. We read every email we receive.

Sharing information with others

Super Casuals does not share, sell or trade any information collected with other companies. We do not contribute to or participate in shared or cooperative databases, which give other companies access to your personal information. We do not release credit card or financial information for use by other companies. For privacy purposes, all information relating to our customers is stored on a highly secure server. (See About Security for details.)

How to change/remove your name on our mailing list, etc.

Please contact us to:
Remove/change your name from our mailing list
Remove/change your name from newsletter list
Please include a note of instruction with your request.

How to contact us with questions or comments

See Contact Us to choose from several options for reaching us by email, phone and fax. We're always happy to answer your questions and listen to your comments. We read ALL emails received.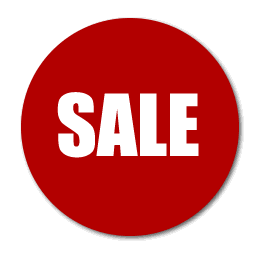 Visit our Sale Page.
Volume Discounts.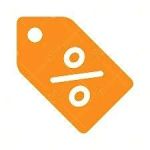 <![if !(IE 8)]>